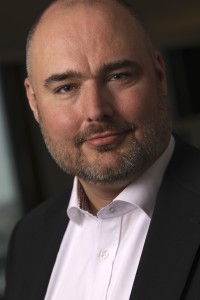 This is my personal website, which I have made for those who are interested in my publications on security, integrity and crisismanagement. 
Background
Born and raised in the Netherlands, I am graduated as a Bachelor in Public Administration and Management (Thorbecke Academy, Leeuwarden) and as a Master in Administrative and Public Administration Law (LL.M., University of Groningen). I have also finished the executive Master of Security Science and Management (MSSM, TU Delft/Delft University of Technology). From 2019, I will work as an external PhD candidate at Radboud University (Nijmegen, the Netherlands) on a PhD thesis on riskmanagement and gun control laws in the Netherlands in historic perspective.
I am a Dutch senior government advisor and I have worked in all the fields of my specialisation security, integrity and crisismanagement. Since 2019, I am the Ethics Officer of the Ministry of Health, Welfare and Sport of the Netherlands.
My motives
Working in the field of security, integrity and crisismanagement is characterized by the fact that you deal with dilemma's where you have to act under pressure, even when the backgrounds, the causes and the results are not completely clear yet. To paraphrase C.S. Lewis: "Doing the right thing on a difficult day, when no one is watching". To manage this is great. Every day brings new experiences and reflections on your own actions.
I am experienced in advising at critical moments and I know how to act if necessary. By combining my theoretical knowledge and my experience, I am able to connect actors and actions but also enlarge awareness.
Beside my specialisation, I am also interested in history, art and nature.
Sorry, Dutch publications only
All my publications are in Dutch, but you may have a glimp of these with the summaries in Justitiële verkenningen (Judicial explorations), which are published by the Research and Documentation Centre of the Dutch Ministry of Justice in cooperation with Boom Juridische uitgevers. Each issue focuses on a central theme related to judicial policy:
– Administrative corruption (vol. 31, nr. 7, 2005)
– Security in cyberspace (vol. 38, nr. 1, 2012)
Contact
You can find me at LinkedIn. Please note that to maintain the value of my network, I only make and accept LinkedIn-connections with/from people I have really met. Of course I am open to new connections, please use the options 'Get introduced' or 'Send InMail'. You can also send an e-mail. When you want to contact me as Ethics Officer, please use one of the options at the website of my organisation.